Phonics
What is phonics?
Phonics is simply the system of relationships between letters and sounds in a language. When your child learns that the letter C has the sound of 'c' or your older child learns that 'tion' sounds like 'shun', they are learning phonics.
Here at Starks Field Primary School we use the 'Letters and Sounds' phonic programme.
Why is phonics important?
Learning phonics will help your children learn to read and spell. Written language can be compared to a code, so knowing the sounds of letters and letter combinations will help your child decode words as they read. Knowing phonics will also help your child know which letters to use as they write words.
Play the below video for information on what phonics are and how to practise the sounds with your children. They will be learning about phonics from Nursery and will be improving their phonic understanding through their reading.
Help with phonics
For some phonic learning activities, such as puzzles and games, click here to go to the BBC Words and Pictures site. The Oxford Owl website provides further examples of how to 'sound out' and blend in order to decode words. http://www.oxfordowl.co.uk/pages/phonics-made-easy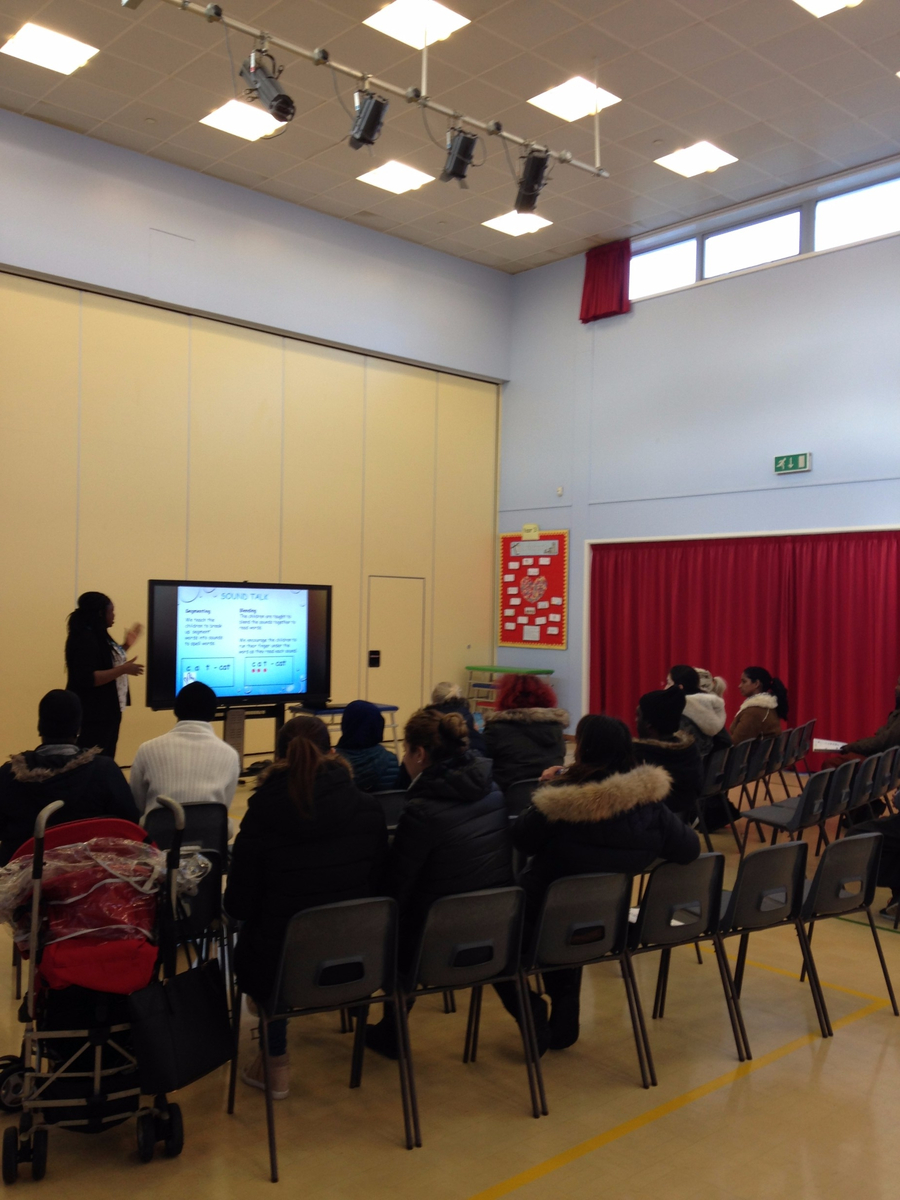 Workshops run throughout the year
At Starks Field we hold several phonics information sessions for parents throughout the year. These include a breakdown of what the screening check entails and some useful hints on how parents and carers can help at home.
Phonics Information Workshop - What is phonics and how can it support children's reading.

Letters and Sounds Workshop - What is 'Letters and Sounds' and how we use this as a teaching tool at Starks Field.

Phonics Breakfast Event for Year 1 pupils and families - How we teach phonics at Starks Field.

Phonics Screening Check Workshop - How to help your child at home to support their learning at school.
Dates for these workshops will be sent out to you closer to the time. You can also speak to your child's class teacher if you would like any further information.
Watch how we teach phonics at Starks Field in the videos below.