SMSC - Social, Moral, Spiritual and Cultural
At Starks Field , we aim to provide pupils with a rich, wide range of experiences that promote their spiritual, moral, social and cultural development. By the time pupils leave Starks Field in Year 6, they will have had the opportunity to: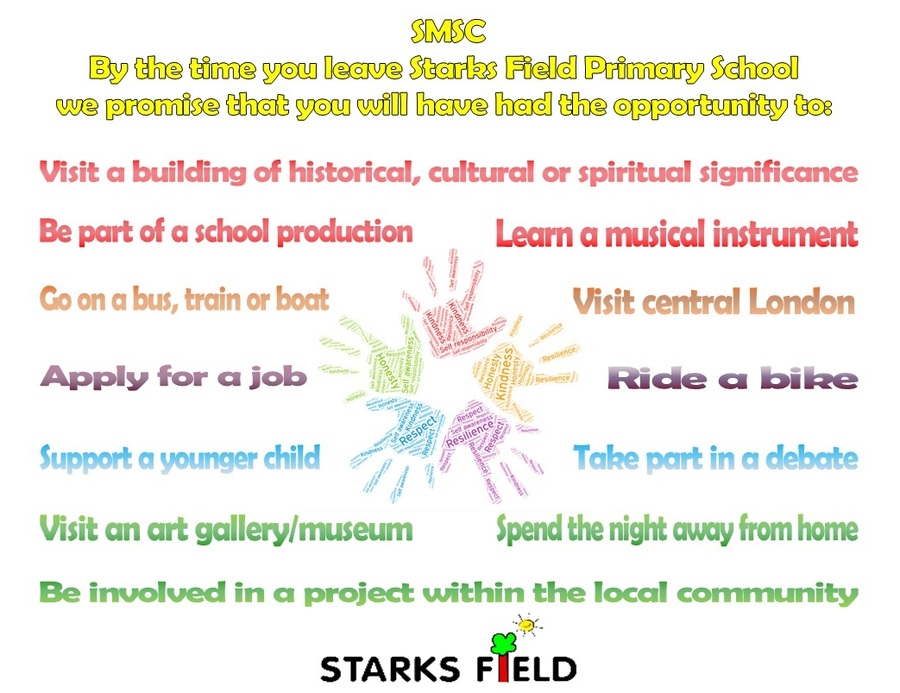 We endeavour to provide a wide range of visits to enhance and enrich the curriculum as well as bringing in storytellers, theatre workshops and authors. Theme weeks, such as Book Week and Science Week, provide opportunities for the school to be immersed in a subject or aspect.
Throughout the curriculum, opportunities to celebrate the rich diversity of the school are exploited. Tolerance and respect are encouraged within the context of promoting fundamental British values of democracy, the rule of law and individual liberty.